Ensuite Cabin for Sale For Sale by Tender – Cabin 10 5 Berth, Ensuite Cabin. …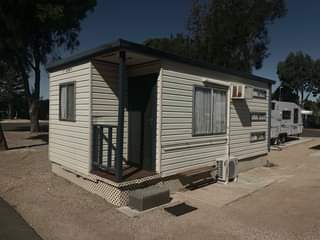 Ensuite Cabin for Sale
For Sale by Tender – Cabin 10
5 Berth, Ensuite Cabin.
Located at Ceduna Foreshore Caravan Park
25 Poynton Street Ceduna SA 5690
To be sold in, as is state –
purchaser responsible
to remove the cabin from site.
Available for inspection by appointment only.
Contact Park Managers on 08 8625 2290.
All tenders to the attention: The CEO, Ceduna Foreshore Hotel and can be emailed to [email protected] or
post to PO Box 438 CEDUNA SA 5690
Tenders to close Monday 10th May 2020 by 5.00pm. Successful tender must remove cabin off site by 31st May 2020.